NEM (Νέα Ελληνική Μετανάστευση - New Greek Migration) was a conference organized by the Society of Greek Scientists in Berlin & Brandeburg in October 2017.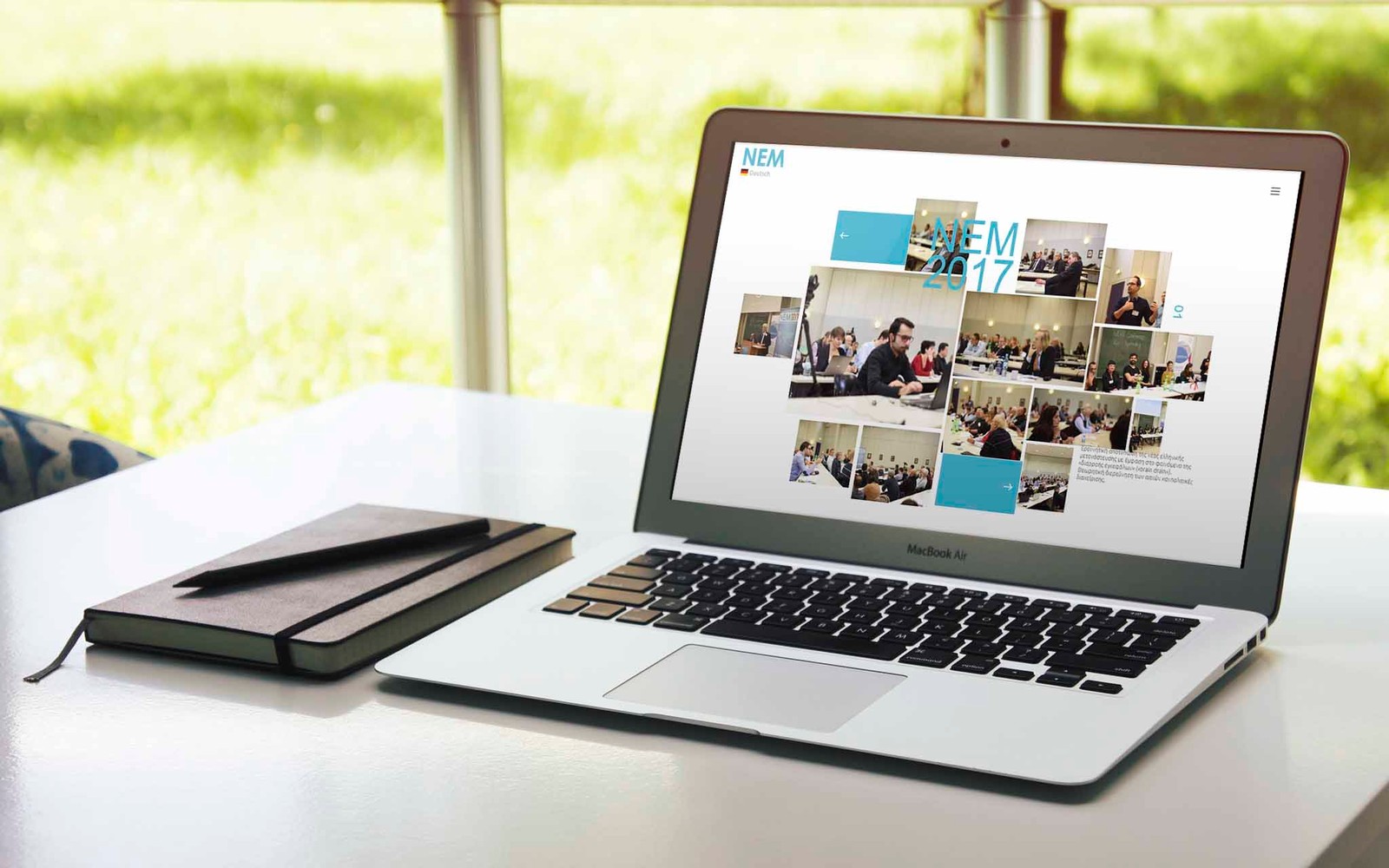 URL:http://nem2017.de/
Compatibility:All modern browsers (IE10+).
Service
Content management, website design, development and deployment.
Branding, logo, posters (A2,rollup), flyers (A6) design. Program, invitation and guides (brochures) design.
Email-design (mjml) and marketing (mailchimp).
Typeform integration, form analytics and reports.
Google analytics setup, management and reporting (google data studio).


Graphic design(Adobe Illustrator) and e-mail design (MJML) samples: