Description
GvA's landing page is a Static Progressive Web App(PWA) and was originally designed and developed at September 2016.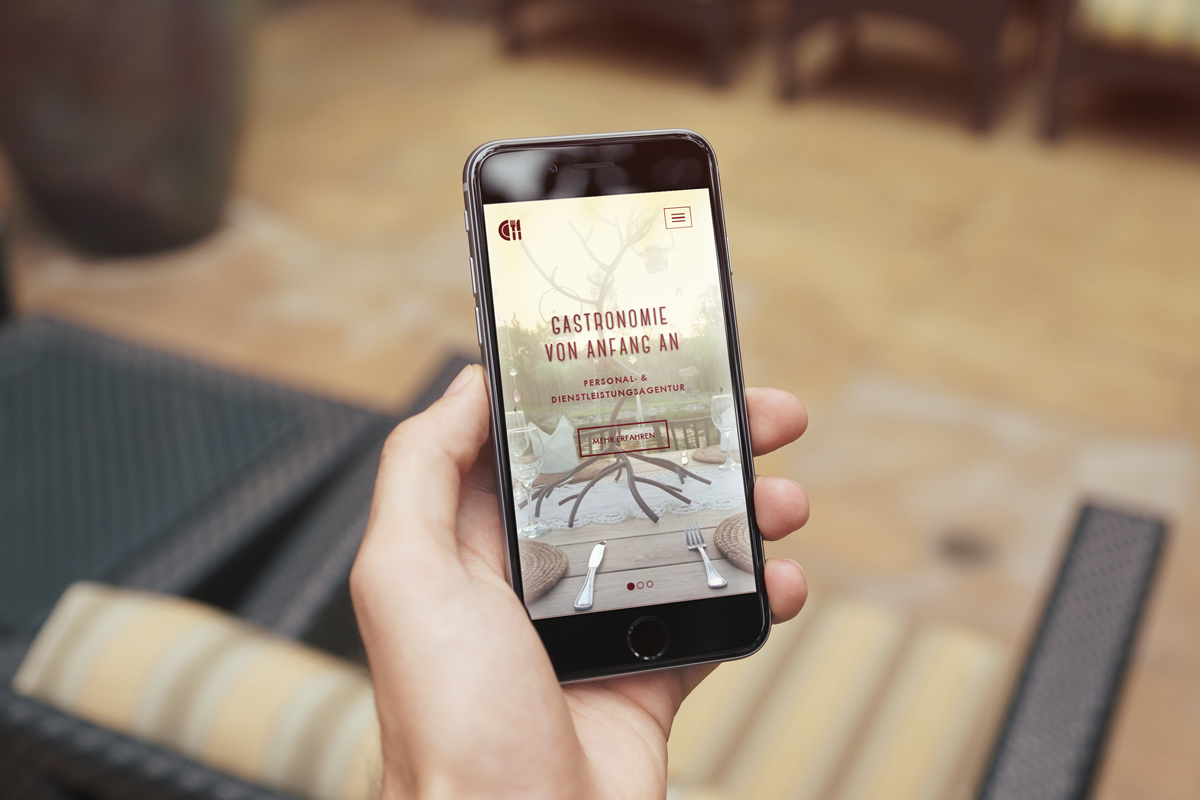 URL: https://gastronomievonanfangan.de/
Documentation and Styleguide: https://gastronomievonanfangan.de/pattern-library/
Compatibility: All modern browsers (IE10+). Offline functionality (PWA) compatibility with firefox(44+), chrome(45+) browsers.
Service
Content strategy, web design, development.
Deployment and webserver (apache) configuration.
Testing, optimization, maintenance and documentation.
Facebook, LinkedIn, Xing business pages setup.
Google business and google search console registration. Google analytics integration.
Stack
CSS: Bootstrap, Animate.css, sass
JS: Bootstrap, jQuery, jqBootstrapValidation, modernizr, Google Maps API
Build tools: npm scripts
Development Dependecies: node-sass, purify-css, autoprefixer, critical, eslint, uglifyJs, imagemin (imagemin-webp), svgo, browsersync, onchange
Version control: Git, Bitbucket
Testing & optimization
General - JS (eslint), Html (W3c Validator),
Accesibility (wave)
Perfomance - Pagespeed Insights (score 98), Webpagetest (grade A)
PWA - Lighthouse (PWA score 90+)
Security - SecurityHeaders.io (grade A)
SEO - Rankgen (SEO score A)
CacheTest - Gift Of Speed
Browser Testing - Browsershots
Favicon - Favicon checker
SEARCH ENGINE OPTIMIZATION (SEO)
Structured Data (jsonld)
Robots.txt setup
Sitemap.xml setup
Google Search Console website registration
Open graph, twitter card meta
Created/linked social media pages (linkedin,xing,facebook) but no social media or any kind of marketing
PERFORMANCE OPTIMIZATION
Gzip compression (apache config)
CSS-JS Minification, CSS purification (on build)
Webp images with fallback to progressive jpgs (on build)
Http/2 protocol
Inline Critical CSS (on build)
Caching assets (apache config)
Service worker registration for offline functionality
SECURITY OPTIMIZATION
Serving Static content
SSL certificate
HTTP Strict Transport Security - serve only over https (apache config)
Protect against XSS attacks (apache config)
Protect against page-framing and click-jacking (apache config)
Protect against content-sniffing (apache config)
Content Security Policy (apache config)
Referrer-Policy (apache config)
ANALYTICS
Google analytics setup (paired with google search console)